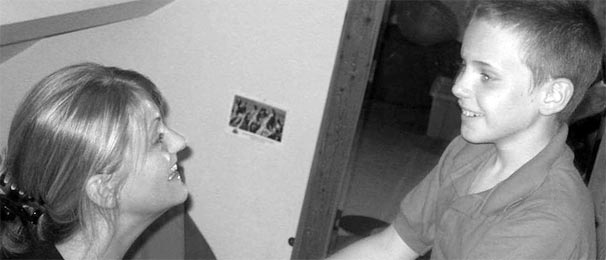 Testimonials
We've had some wonderful feedback from the people we work with:
Anne is a refreshingly practical and down to earth consultant who understands the constraints and pressures other professionals work under. She offers advice in a non threatening suportive way and is always positive. She has in depth practical experience of working with autistic children as well as theoretical knowledge. I have enjoyed working with her and would recommend her to others who work with or are parents of autistic children.
Catherine Leifert - Class 5 Teacher
Daniel Simpson has extensive experience of, and has become an expert in, working with children and young people on the autistic spectrum. His further research has deepened his academic understanding of Autistic Spectrum Disorders as well as a range of other additional and special educational needs. His consistent approach and endless patience ensures his success in teaching children and young people with autistic spectrum disorders, including those with Aspergers. He is an extremely capable teacher, demonstrating a very clear understanding of the behavioural, physical, social, emotional and cognitive challenges faced by children with ASD. He creates a learning environment and provides a curriculum which fully meets the needs of pupils on the autistic spectrum.
Caroline O'Neil,l Assistant Director of Children's Services, Hartlepool Borough Council
Anne Simpson is very knowledgeable about Autism and all the aspects of this complex condition. She presents her talks in a very straightforward manner which makes it easy to understand about the symptoms and presentations that can be found in children with autistic spectrum disorder. Anne also helps explain to parents how best to help their children, and this inspires confidence and gives support where it is needed most.
Liz Ferguson - www.dyslexianortheast.org
Daniel has expertise in ASD and he has been able to put this to excellent use in school. He has supported staffs learning and development and we have benefited from his in depth knowledge of autism. Daniel is a creative problem solver who puts the needs of the children first and foremost within the context of the school community. This has involved developing a flexible approach to individualised learning, which is clearly rooted in a highly child centred approach. His leadership skills prove his ability to develop as a leader in SEN service development.
Lynn Watson - Headteacher, Percy Hedley School
In March 2009 my son was diagnosed with Autism. My reaction was; what can i do? I wanted to start helping him straight away. I first met Anne when she presented the Help programme, I left that day with a new understanding of my son's world. Anne has worked with my son and me to offer strategies that have helped me to engage with him and to reduce his anxiety and frustration. Her guidance and training has been clear, realistic and above all, practical. We have been able to mould daily activity and communication to offer opportunity for him to understand and learn. Sid now likes to play 'Boo Anne'!
Helen Driver - parent
Anne Simpson has been an advisor to our school for several years, supporting teachers, pupils and parents with strategies to improve the quality of life and learning for children with autism. Anne has a wealth of practical experience which she cascades to staff and parents, as well as the ability to make positive relationships with the pupils increasing their independence and enjoyment of school. Anne has been invaluable at SEN reviews, preparing reports following observations of pupils, and assisting in finding appropriate resources for individual pupils. Having an independent advisor has been an important addition to the professional team working with children and their families, and affords the opportunity of different approaches and strategies beyond the school perspective.
Joan James - SENCo
Anne Simpson was recommended to me by a local primary school. She came in to work supporting one pupil with Autism Spectrum Condition in the transition to secondary school. She was very approachable, knowledgeable and professional and showed great insight into the child's needs and those of the school and parents. She gave us a set of fresh ideas and strategies when we felt we'd tried everything. She clearly 'knows her onions' and we will no doubt be seeking further support from her in future.
Tracy Hawdon, SENCo
Anne is extremely knowledgeable in the field of autism. This allied to her personable nature has made her input to School both enjoyable and very beneficial. Anne has spent a significant amount of time in School and her advice regarding approaches to autism has been hugely helpful in supporting us in developing our ideas and practice to support some of the most complex pupils in our School.
Michael Thompson - Head Teacher
As a teacher with an autistic child in my class, Anne's professional advice and support has been invaluable. Wholly committed to ensuring communication between parents, teachers and any other relevant parties is always maintained, Anne never fails to keep in contact with detailed evaluations of sessions where she has worked with 'x' individually. Any concerns that we have raised with Anne have been answered almost immediately. 'x' trusts Anne implicitly and thoroughly enjoys her sessions with her.
Year 6 teacher, Newcastle
Anne is patient and very relaxed around children, she offers flexible programs to meet child's individual and changing needs. Her enthusiasm encouraged me and gave me the confidence to do ABA sessions with my son.
Janet - parent
Anne Simpson, of Autism Dimensions, is great to work with. When a child is referred to her, the response is efficient and a date is fixed quickly for her to come and observe and work with the child. The reports that follow her visits are sent out quickly and are thorough and practical . Anne is very approachable and easy to talk with. Her advice and support is relevant, practical and workable within the school environment. Alongside her report, Anne also provides effective resources related to it to help teachers when teaching the child. Anne is also always willing to spend time with parents if they request it, to give help on dealing with issues arising in the home. Parents often feel vulnerable and isolated when their child is found to be on the autistic spectrum.
Judith - SENCo
Anne Simpson has worked with one of our pupils, a girl with Asperger's Syndrome, for two years, giving one-to-one lessons, playing group games, advising teachers and preparing our pupil for the physical and social changes, which come with the onset of puberty and the move to a secondary school. What, to me, makes Anne stand out from other consultants we have used in the past is the genuine, outstanding care she shows and respect she has for this child. Anne has become a trusted friend of our pupil, attending plays and concerts to share the girl's successes, encouraging her to play to her strengths and see her 'disability' in a positive light.
Head of Primary School - Newcastle upon Tyne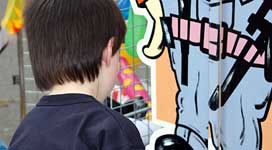 Bespoke Education
Not all children 'fit' into the regular education system - especially those with a diagnosis of an Autism Spectrum Disorder. We believe it is critical to provide all children with an education programme that works for them and that allows them to flourish.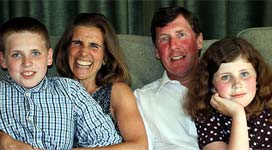 Support for Families
We give families support, when a child or sibling is diagnosed with Autism.